Version control for distributed teams
This workshop is fully booked. Join the waiting list to be notified about future sessions.
15 April, 2020
17:00 CEST
Free
This event is remote.
Git is the world's most popular version control system. It simplifies working with others and makes it easy to collaborate on projects. In a time when so many organisations find themselves working remotely, being fluent with Git is more important than ever.
Key takeaways
In our two-hour Taster workshop led by Container Solutions' Ian Miell, you will get:
An understanding of Git and its key principles
How to perform the basic Git operations
How to collaborate with others on a Git project
There will be only 12 spaces available, so please only sign up if you are able to attend.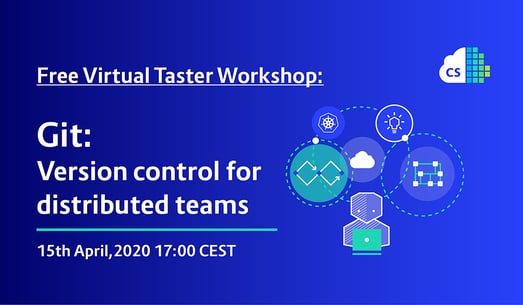 Who should attend?
Software developers and application architects who want to gain more skill and confidence with Git and enhance their ability to collaborate and speed software delivery.
You will need:
No prior knowledge of Git
Experience using software version control
Basic knowledge of software development and Linux
Meet your trainer
Ian Miell is a Cloud Native engineer at Container Solutions. He has decades of experience in IT, writing, running, architecting, and maintaining software for some of the world's busiest systems. He has published a number of books, including Learn Git the Hard Way, and blogs about technology and more at Zwischenzugs.com.