27th September 2022 (Yes, we are back from our Summer holidays.)
14:00 CEST
Remote
One of the best (and most profitable) feelings as a software engineer is flow; being able to get lost in code and projects without needing to interrupt anyone, and without needing to be interrupted ourselves.
This is how we effectively deliver value to the business.
Developer Experience (DevEx or DX), also called 'engineering enablement' or 'engineering productivity' is how we deliberately create a flow-friendly environment. When you invest in this, the impact is often felt in productivity and happiness and as a result, increased profitability and retention.
With our most recent WTF collection we've looked at case studies from a range of organisations including the Financial Times, Monzo and Spotify to get a sense of what a good developer experience looks like.
In this WTFinar, we will challenge our experts to give their ideas as to what we might expect to see in the next few years, and give you the opportunity to put some of your DevEx questions to them.
Reserve your spot and register today!
Our Panel will include:
Suhail Patel - Monzo
A Senior Staff Engineer at the Cloud Native Bank Monzo, Suhail is focused on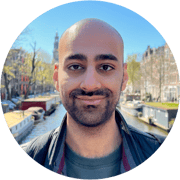 building the Core Platform. His role involves building and maintainingMonzo's infrastructure which spans over two thousand microservices andleverages key infrastructure components like Kubernetes, Cassandra, Etcd and more. He focuses specifically on investigating deviant behaviour and ensuring services continue to work reliably in the face of a constantly shifting environment in the cloud.
Hannah Paine - Container Solutions
Hannah Paine is an Engineering Manager at Container Solutions. Over the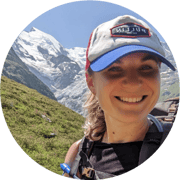 last 8 years, she has found her groove building happy and successful engineering teams in consulting. She is a fierce advocate of individual and team happiness as the foremost key to successful client delivery and has achieved success on large-scale digital transformations, across retail and government sectors, that demonstrates the power of people-focused leadership.
Crystal Hirschorn - Snyk
Crystal is an experienced VP/Director of Software Engineering with 20 years in the Technology industry. She has spent the majority of her career in the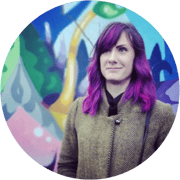 Media, Technology and Publishing sectors. 15 years hands-on software engineering experience; reaching the level of Principal Engineer before fully turning to management and leadership.
Crystal is an empathic and ambitious leader, striving to create the best conditions for teams to be successful, letting them take the credit for wins and providing a buffer to allow them to do great work. Passionate about Diversity and inclusion in Tech with a track record of building diverse teams.
Our Hosts
Jamie Dobson - Container Solutions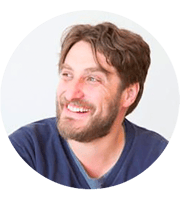 Jamie Dobson is a Co-Founder and the CEO of Container Solutions, a professional services company that specialises in Cloud Native transformation. A veteran software engineer, he specialises in leadership and organisational strategy and is a frequent presenter at conferences.
Jamie also is the co-author of the new book Cloud Native Transformation: Practical Patterns for Innovation, (O'Reilly Media, 2020).
Charles Humble - Container Solutions
Charles Humble is Editor-in-Chief at Container Solutions and former head of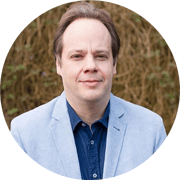 the editorial team at InfoQ.com. A former software engineer, architect and CTO, he has worked as a senior leader and executive of both technology and, more recently, content groups ranging from small start-ups to mid-sized and larger firms, working with off-shore, on-shore and remote teams.