Thursday, 6 April 2023
Amsterdam, Container Solutions' offices
The terms "Platform engineering", "internal developer platforms", "golden path" are everywhere. And so the world of Developer Experience can no longer be ignored.
If your team has developers, you have a Developer Experience. Done. Khalas.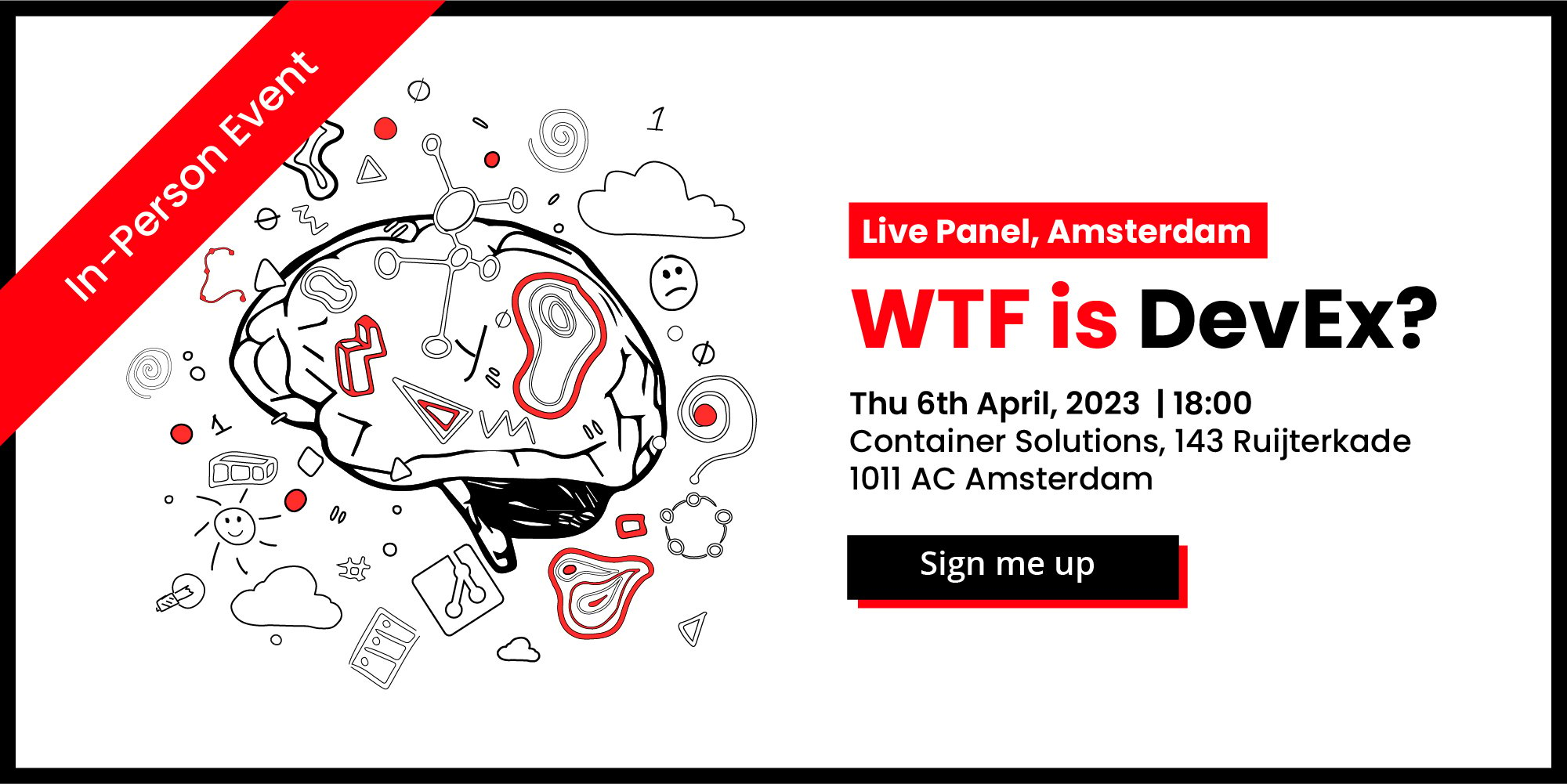 You can either create a deliberate, effective experience that brings value, productivity and joy. Or you can ignore the concept and let chaos, frustration and waste reign.
But…
How do you convince budget-holders and decision-makers that time, energy and money should go towards developer enablement?

How do you get buy-in across the company?

When creating a higher level abstraction, how do you deal with the needs of the more infra-minded groups (like data engineers testing new databases), that need to have control that's outside of the 90-95% happy path?
Due to popularity and high engagement during our latest DevEx panel, we're hosting an expert in-person panel discussion in Amsterdam.
Join us as we explore the best ways to approach DevEx, how to measure the value of it and how to communicate its importance.
Your panelists will include: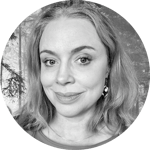 Sarah Gruneisen is a techie, liberator, complexity buster, and motivator. Director of Engineering at Novoda and founder of Avagasso Coaching, she helps experts and specialists overcome feelings of imposterism, disempowerment, being misunderstood and being disrespected. Her methods for bringing people to this state include agile thinking, liberating structures, IKIGAI, teaming with others with similar struggles, and other ways she has learned over the last 25+ years as a woman in tech.
She seeks to understand and be understood rather than to persuade and to be persuaded, empower others and herself by giving each other freedom, space and trust to discover solutions.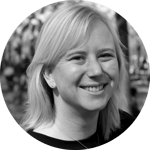 Janna Brummel is a SRE senior engineering manager at WeTransfer where her team is dedicated to enabling product engineering teams in their reliability journey through tools, processes and knowledge. She's also co-organiser of the Site Reliability Engineering NL Meetup group. Before joining WeTransfer, Janna worked as engineering manager of QA in NS and as a chapter lead of SRE at ING.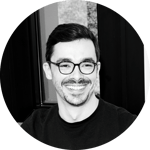 João Martinelli is a Scrum Master and Senior Software Engineer at bol.com. With experience across multiple industries and an innate talent to truly hear and see other people, he has coached multiple engineering teams, so they could go from forming to performing.
João is also Partner and Coach at Avagasso Coaching. With his focus on empathetic leadership, he creates an environment where teams feel safe to be themselves and thrive.
Your facilitators will include: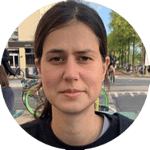 Cari Liebenberg is a Cloud Native Engineering Lead at Container Solutions. She started as a programmer in South Africa where her experience ranged from developing applications to automating their release processes. Cari became a Cloud Native Engineer in the Netherlands where she began focusing on all things cloud. she is driven to share knowledge, foster an inclusive culture, demonstrate empathetic leadership, upskill teams, help teams collaborate and understand what's needed to get developers (and everyone involved) to truly enjoy their day-to-day work.
She is also a roller derby coach at Amsterdam Roller Derby.