In this session, Jonny Williams, author of "Delivery Management: Enabling Teams to Deliver Value", dives into the discipline of Delivery Management and its importance in enabling teams to achieve valuable outcomes. He examines the approaches, practices, and techniques that you can apply to become an effective team enabler. Jonny also shares insights on how to experiment with new ways of working, support high-performing teams, and address common challenges faced by organisations looking to adopt Cloud Native approaches.
Takeaways:
A clear picture of what Delivery Management is (and isn't)
An understanding of the three aspects of enablement (coaching, facilitation, and impediment removal)
How to get started with Delivery Management at a team and org level
Practices and techniques to drive team enablement
Some of the pitfalls to avoid when attempting to enable teams
Who is this talk for?
Your speaker: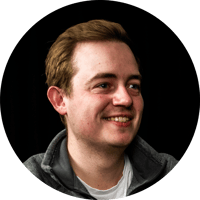 Jonny Williams is an Agile Delivery Lead at Red Hat. Prior to this he was Head of Delivery at Homes England. He also provides coaching at DeliverValue.uk

Having enabled teams to deliver value for over ten years, he now supports organisations to uncover effective modern approaches to work.


Jonny is an experienced community leader in the public sector, having coached and enabled teams and individuals to maximise their potential while working for the UK Government as a civil servant, and in the higher education sector.


His experience as a Delivery Manager enabled him to explore the disciplines of Agile Coaching and Scrum Mastery. This led to Jonny being one of less than one thousand people from around the world certified as Professional Scrum Master III in May 2021.
Your Host:

Jamie Dobson is co-founder and CEO of Container Solutions, a professional services company that specialises in Cloud Native transformation. With clients like Shell, Adidas, and other large enterprises, CS helps organisations navigate not only technology solutions but also adapt their internal culture and set business strategy. A veteran software engineer, he specialises in leadership and organisational strategy, and is a frequent presenter at conferences. He is also the co-writer of the O'Reilly book Cloud Native Transformation: Practical Patterns for Innovation (currently available for FREE).