Cloud Native is a new world, and a largely uncharted one. (We're working on that.) But even this early in the Cloud Native era, some best practices have emerged—working solutions that have proven again and again to help a team or an organisation move forward in a way that makes sense and paves the path for what comes next.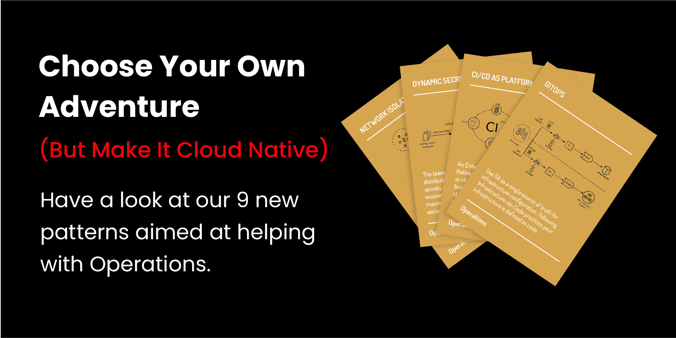 We call these working solutions Cloud Native patterns—they're steps that work in specific contexts, for organisations in many different industries. More than 70 patterns that Container Solutions engineers and strategists developed on real-life client projects have been compiled in our O'Reilly Media book Cloud Native Transformation. Companies use them to map out their move to the cloud.
But a Cloud Native project doesn't end when a new system is built; it needs to be maintained and improved once its up and running. Someone needs to be prepared to handle incidents and prevent service outages that can annoy customers and hobble business activity.
Container Solutions's Customer Reliability Service (CRE) team provides 24/7 Operations support to a variety of enterprises. In this new whitepaper, our CRE team has compiled nine new Operations patterns to help organisations keep things running smoothly.
Takeaways
In the new whitepaper, you'll find:
The situations to which the patterns should be applied
How the patterns should be implemented
The pluses and minuses of each pattern
Fill out the form to get your free whitepaper now!