19 September 2019
Google and Container Solutions are proud to host a free knowledge sharing session for technology managers across the globe. This event will give select groups the chance to ask difficult questions about the realities of implementing Cloud Native technologies such as Kubernetes and Docker. World leading experts in Cloud Native will set the scene and offer an open discussion about the challenges that all participants are experiencing.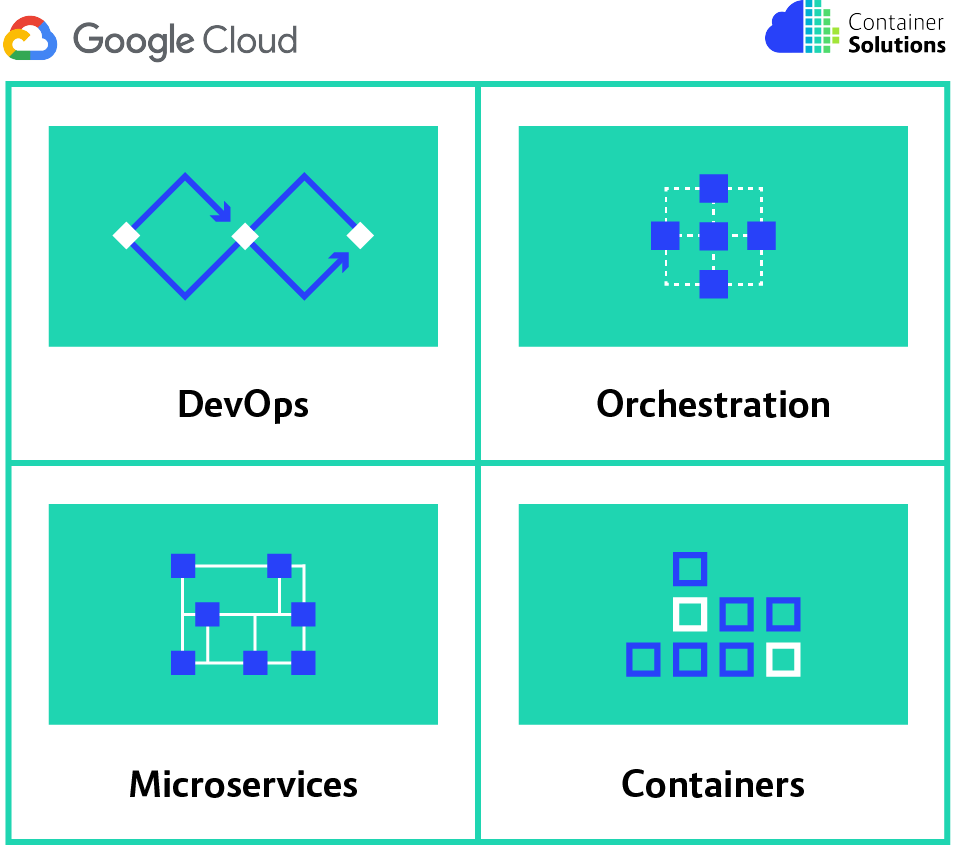 Technology is often the easy part but migration to a new operational model and mindset can bring a whole host of cultural, ethical and business challenges.
To register your interest in this event, simply complete the form and we will email more details as soon as they are available.
Who Will Benefit?
Business leaders who play a strategic role in organisational success and improvement.
Those who have some knowledge of cloud and Cloud Native but want to learn more.
Those who are geared towards results and have a strong drive to use technology to take their business to the next level.
Those who are aware that success is a process and requires a wider vision than simply plugging in a new technology.
Our Speakers will include: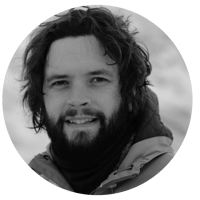 Sam Newman is an independent consultant specialising in helping people ship software fast. Sam has worked extensively with the cloud, continuous delivery, and microservices and is especially preoccupied with understanding how to more easily deploy working software into production. For the last few years, he has been focusing in the area of microservice architectures. He has worked with a variety of companies in multiple domains around the world, often with one foot in the developer world and another in the IT operations space. Previously, he spent over a decade at ThoughtWorks and then left to join a startup, before setting up his own company. Sam speaks frequently at conferences and is the author of Building Microservices and the forthcoming Monolith to Microservices (O'Reilly).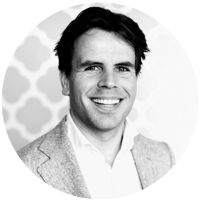 Bas Rookhuijzen is an experienced international business development manager with a track record of 16 year creating valuable partnerships at global enterprises based on the relationship between business and IT. He clearly sees the value of a culture of innovation in combination with the power of the Cloud.
Leading Google Clouds Marketing organization in the Benelux, he's responsible for creating a pipeline of innovative and relevant business propositions. Bas joined Google in 2014 as the account executive for large accounts overseeing the representation of Google's SaaS products and services. Also Bas is part of the advisory board of "Xentral Station" a fast growing enterprise IT player. Furthermore, he is also a visiting lecturer at Nyenrode Business Universiteit. The program "Information and Innovation" he has designed together with Nyenrode has been nominated as top four of the most innovative MBA programs in the world by the Association of MBAs (AMBA).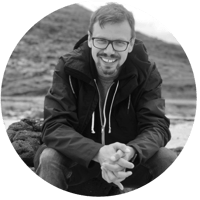 Marcin Mazurek is an Engineering Director at Allegro, one of the biggest marketplaces in Europe. Over 1800 employees, around 800 people in the Technology area. We've been building the platform for e-commerce for almost 20 years now. It's a complicated beast with a mesh of legacy, hard-working core system and new technologies pushing us strong forward. We've been using a private cloud for years now but private is private, you do not show it to anybody, you do not have to rely on anybody and you can play with it on your terms. Public cloud after lots of work is part of our ecosystem, we do not scream "cloud all the things" in the public, we are using it carefully having in mind that we have a large ecosystem of sellers any buyers that use our platform and do not care if it's private, public or anything else. The only thing they care about is if to works and if it provides them ways to run their business and buy things that they need.
The talk will show Allegro way of getting into the cloud, as I believe we are still at the beginning of it although it's been almost three years now.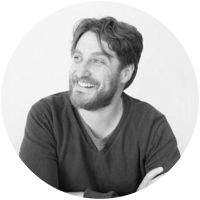 Jamie Dobson is the CEO of Container Solutions, a vendor neutral services company that specialise in cloud migration and large scale distributed system design and implementation. Jamie's interests lie at the intersection of strategy and technology. Through their work at Container Solutions, Jamie and his team have helped some of the world's best companies succeed with their migrations to the cloud.