... and if not, you're probably doing it wrong.
13 December 2022
14:00 CET
This event is remote (Smaller carbon footprint, attending in slippers-what's not to like?)
Some days, everything seems like it's hard. And getting harder.
Credentials, configurations, and checklists.
And audits, and provisioning, and versions, and tracing, and where is that bug?
Is the cloud helping, or hurting?
Does the cloud make our work more enjoyable? Is that even the right question?
Should our work even be enjoyable, or should we resign ourselves to ever-longer yaml files?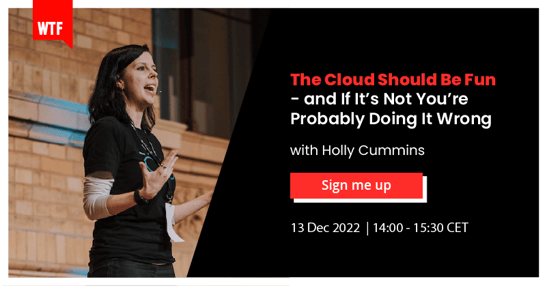 In this precursor to WTF is SRE?, Holly will share some organisational and technical anti-patterns that turn the cloud from the good place into the bad place, how to get back to the good place and why happiness is not only important, but valuable. The cloud can be an amazingly fun place - but only if we do it right.
Takeaways
It may not be the explanation you should put in your end of year assessment, but "fun" is actually a reasonable heuristic for evaluating technologies.
By the end of the talk, you'll have:
Insight into how fun affects productivity in the Cloud

Pragmatic steps to enable fun that fights friction and facilitates flow
Your speaker: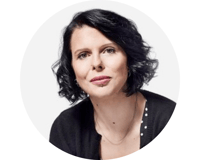 Holly Cummins is a Senior Principal Software Engineer on the Red Hat Quarkus team. Before joining Red Hat, Holly was a long time IBMer. In her time at IBM, Holly has been a full-stack javascript developer, a WebSphere Liberty build architect, a client-facing consultant in the IBM Garage, a JVM performance engineer, and an innovation leader. Holly led the developer community in the IBM Garage for several years and became a bit of a methods geek. During her time in the IBM Garage, Holly led projects for enormous banks, tiny startups, and everything in between. Holly has used the power of cloud to understand climate risks, count fish, help a blind athlete run ultra-marathons in the desert solo, and invent stories (although not at all the same time). Holly is also an Oracle Java Champion, IBM Q Ambassador, and JavaOne Rock Star. Before joining the IBM Garage, she was Delivery Lead for the WebSphere Liberty Profile (now Open Liberty). Holly co-authored Manning's Enterprise OSGi in Action and is a regular keynote speaker. She has spoken at KubeCon (keynote), GOTO, JavaOne, Devoxx, Sonar+D, JavaZone, JFokus, The ServerSide Java Symposium, GOTO, JAX London, QCon, GeeCon, and the Great Indian Developer Summit, as well as a number of user groups.