What does it really mean to go Cloud Native? Certainly it means optimising your architecture to take full advantage of the flexible infrastructure and managed services available from clouds like AWS, Azure, and Google. But most of all, it means making your organisation more nimble, more competitive, and more responsive to your customers.
"Some marketing teams can have a wild thought at 9 a.m. and see it in production that afternoon. Others have given up having wild thoughts." - Anne Currie and Charles Humble
This second edition is a concise distillation of what we gleaned from our conversations with users, vendors, hosting providers, journalists, researchers, and our own clients, updated to reflect what has changed in the six years since the first edition came out.
We've caught up with the various case studies from the first edition, giving us a rare opportunity to see how the decisions of pioneering firms such as flight booking unicorn Skyscanner, the global newspaper the Financial Times, and UK challenger bank Starling, have played out over the longer term. Alongside these, we've added a new case study with cinch, arguably one of the UKs most successful start-ups,and a firm who made the decision to abandon Kubernetes in favour of a serverless architecture built on AWS lambda.
Who is this for?
Managers, Product owners and Innovation Directors in larger-scale organisations trying to adopt Cloud Native products and practices
CTOs, CIOs and CEOs
Directors of transformation Infrastructure
Heads of IT, Engineering Managers and Enterprise Architects
IT professionals
Takeaways
The definition of Cloud Native and reasons to adopt it
Understanding the Cloud Native philosophy and mindset
Lessons from one fictional company's challenges in going Cloud Native
Validating whether Cloud Native is a way for your organisation to move faster, scale and reduce operational costs or capital expenditure
Meet the authors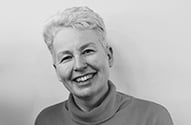 Anne Currie
Anne Currie has been in the software industry for over 20 years working on everything from large scale servers and distributed systems in the 90's to early ecommerce platforms in the 00's to cutting edge operational tech in the 10's. She has regularly written, spoken and consulted internationally. She firmly believes in the importance of the technology industry to society and fears that we often forget how powerful we are. She is currently working with Container Solutions.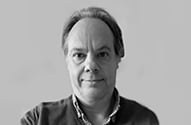 Charles Humble
Charles is editor-in-chief at Container Solutions, and has had articles regularly published on The New Stack, InfoQ, and Container Solutions' "WTF is Cloud Native?". A former software engineer, architect and CTO, he has worked as a senior leader and executive of both technology and, more recently, content groups ranging from small start-ups to mid-sized and larger firms, working with off-shore, on-shore and remote teams.