March 24, 2021
There's no such thing as Cloud-Native-in-a-Box. Cloud Native journeys are deceptively tough. If it was only about the tech, it would be tough. If it was only about the people, it would be tough. But it's about both.
The patterns, practices and technologies to develop and deliver software are always changing—that's what you get with an approach designed for change, open source philosophy and vendor-led options.
Kubernetes is incredible but it really is only one part of 'going to the cloud'. While Cloud Native thinking needs to have you ready to change plans at a moment's notice, you still need a Master Plan.
In the video from this online webinar, you'll find out how to ask and begin to answer bigger-picture questions like:
How do you create better digital customer experiences to continue bringing in the big bucks?
What does it take to deliver software updates as quickly as people need them, and more securely?
How do you optimize infrastructure costs by moving workloads to the cloud?
In this event, James Watters, CTO of VMware Tanzu, explored exploring three Cloud Transformations along with Jamie Dobson, CEO of Container Solutions. They tackled some of what it takes for a successful, sustainable business transformation.
Takeaways
Insight on improving feature velocity and application resiliency with Spring and APIs
Ideas on automating a secure software supply chain to speed deployments
What it takes to enable portability between infrastructure landing zones to optimize cost savings
This is where VMware Tanzu comes in—a multi-cloud app modernisation solution that helps organisations get to the cloud in a range of ways.
Come see how to accelerate your digital transformation initiatives, and learn a little more about Tanzu while you're at it.
Meet the speakers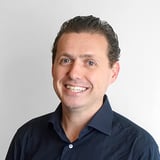 James Watters is the CTO, Modern Application Platforms BU at VMware. What he does, is make things happen—and quickly. He works with customers to integrate VMware Tanzu to accelerate time to market and modernize applications and infrastructure. Prior to VMware, James was the SVP of Strategy at Pivotal. He worked closely with Pivotal's enterprise customers to shape the product and go-to-market strategy for Pivotal Cloud Foundry and its internally and externally built ecosystem. James has been responsible for the Cloud Foundry platform strategy since the technology's early incubation at VMware. From the beginnings of Pivotal's founding, James held leadership responsibilities for Pivotal Cloud Foundry, Spring, and RabbitMQ products, field engineering, overlay sales, marketing, partner development, and engineering.
Jamie Dobson, is co-founder and CEO of Container Solutions, a professional services company that specialises in
Cloud Native transformation. With clients like Shell, Adidas, and other large enterprises, CS helps organisations navigate not only technology solutions but also adapt their internal culture and set business strategy. Jamie is the co-author of the book Cloud Native Transformation: Practical Patterns for Innovation, (O'Reilly Media, 2020). A veteran software engineer, he specialises in leadership and organisational strategy, and is a frequent presenter at conferences.