June 18, 2020
11:00 CEST
This event is remote.
These are the most challenging times, perhaps ever, for business leaders. In a crisis, it can be tough to do what is needed most—to take a moment, breathe, and build a strategy for moving forward.
The good news: Patterns, proven steps that can be combined to create a roadmap for a Cloud Native journey, can help you speed up the process of designing a strategy. This one-hour webinar will introduce you to strategy patterns and show you how they can map the path forward for your organisation.
Who Should Attend
Executives
Team leads
Managers
This is for you if:
You are overwhelmed by all the choices you have in your Cloud Native journey.
You are unsure how or where to start on your Cloud Native Journey.
You are moving to Cloud Native.
You are generally interested in strategy.
Submit the form provided to download the e-book A Pattern Language for Strategy.
You will also be registered to join a one-hour webinar with our CEO Jamie Dobson, who will talk about how following strategy patterns can help your organisation survive—and thrive.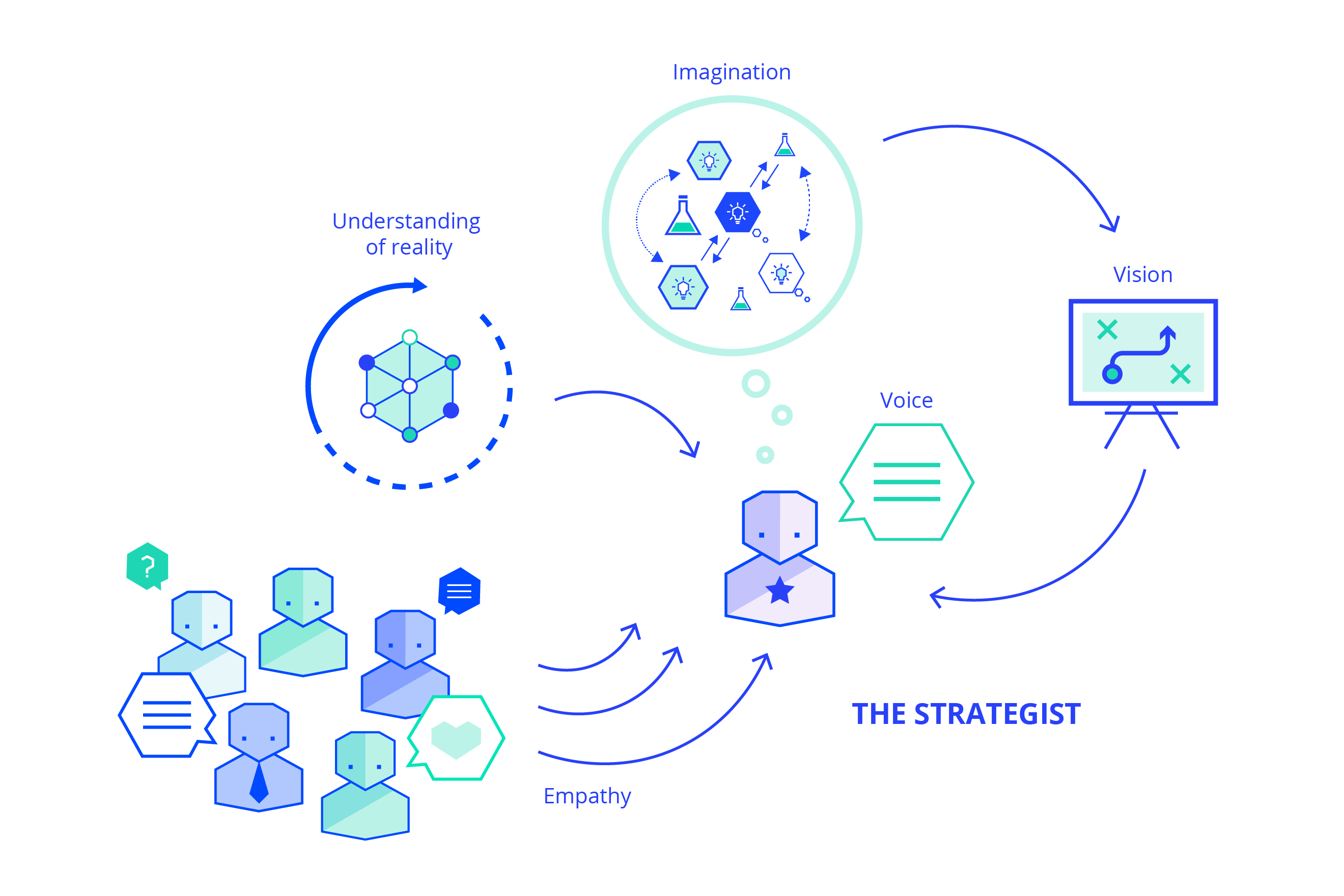 Books to help you survive—and thrive
In our new book published by O'Reilly, Cloud Native Transformation: Practical Patterns for Innovation, we introduced readers to Cloud Native patterns, proven steps that organisations can combine to design a successful Cloud Native system, one that helps companies constantly innovate and deliver greater value to their customers.
Written by our co-founders Jamie Dobson and Pini Reznik, the new e-book A Pattern Language for Strategy builds on their previous book's strategy section. Here's what you'll find:
Chapter 1:

What strategy is—and isn't. How patterns can save you time and provide a framework for thinking.
Chapter 2:

An explanation of the patterns themselves—like Dynamic Strategy, Research Through Action, and Gradually Raising the Stakes—that will allow you to plot a way forward, step-by-step.
Chapter 3:

A return to WealthGrid, the fictional company at the center of our book

Cloud Native Transformation. See how our hero, Jenny, navigates an existential crisis using strategy patterns.
Meet our speaker
Jamie Dobson, co-founder and CEO of Container Solutions, a professional services company that specialises in Cloud Native transformation. With clients like Shell, Adidas, and other large enterprises, CS helps organisations navigate not only technology solutions but also adapt their internal culture and set business strategy. Jamie is also co-author of the new book Cloud Native Transformation: Practical Patterns for Innovation, published by O'Reilly. A veteran software engineer, he specialises in leadership and organisational strategy, and is a frequent presenter at conferences.