30 September
11:00 CEST
This event is remote.
The latest installment of our webinar series on strategy asks and answers key questions: From which internal resources do strategists draw when they repeatedly face failure? How does one keep their heads level in the face of insurmountable odds? How do leaders see things through?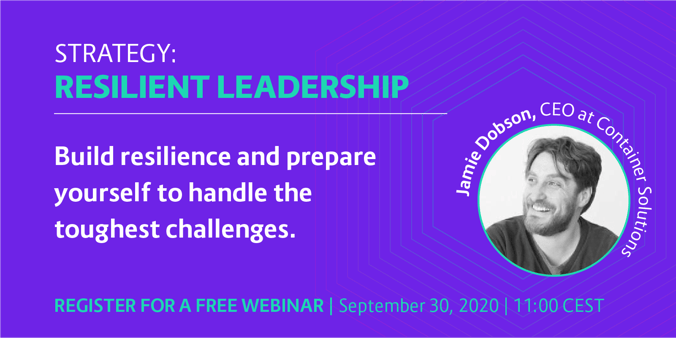 In this webinar, our CEO Jamie Dobson will look closely at resilience. Specifically, he'll tackle the following concepts.
Hardships. At age 26, Theodore Roosevelt, then a fast-rising political star, lost his mother and his wife on the same day. These events caused him to abandon long-term plans and instead adopt a fantastically adaptive mindset. In this webinar, we will look closely at this mindset.
Autodidactism. Despite their different backgrounds, Abraham Lincoln and Winston Churchill both loved learning—yet both had poor formal educations. They both became ferocious autodidacts, which let them 'learn on the fly', fixing problems in real time. This journey turned them into giants capable of seeing through the most daunting tasks.
Experimentation. The Duke of Wellington famously said that 'all the business of war, and indeed all the business of life, is to endeavour to find out what you don't know by what you do; that's what I called "guessing what was at the other side of the hill"'. This means we use what we know to build experiments to figure out what we don't know.
There is a relationship between hardships, autodidactism and experimentation, which is captured in resilient leaders. In this webinar, we will study how leaders are not born but made, transformed through study, reflection and experimentation—the three core capabilities of the resilient strategist.
Takeaways:
Reflective self-accountability, a technique that can facilitate tremendous personal growth.
Design of experiments.
Leadership selection and identifying resilient leaders.
Who should attend?
Meet the Speaker: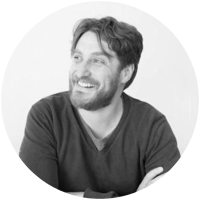 Jamie Dobson, co-founder and CEO of Container Solutions, a professional services company that specialises in Cloud Native transformation. With clients like Shell, Adidas, and other large enterprises, CS helps organisations navigate not only technology solutions but also adapt their internal culture and set business strategy. Jamie is the co-author of the new book Cloud Native Transformation: Practical Patterns for Innovation, published by O'Reilly. A veteran software engineer, he specialises in leadership and organisational strategy, and is a frequent presenter at conferences.