What are we trying to do when it comes to strategy formulation? We are trying to change a situation, A, into a better situation, B. This process might end in the real world but it starts in our imaginations, in the virtual world.
It is in the virtual world that the strategist makes virtual decisions and considers their virtual consequences. In this world, we deliberately ignore details because they confound and confuse. This is why, when it comes to strategy making, we must forget the details.
How can a busy executive or manager jettison their focus on details and travel to the virtual world? And if they're out of practice or new to strategy, what will they do when they get there?
In this webinar, Jamie was be joined by Simon Wardley, researcher for the Leading Edge Forum. Together, they discussed decision making, forecasting and ways to travel to the virtual world with one of the most-loved techniques in our industry: The Wardley Map.
What's our focus?
In June we were introduced to the Container Solutions framework for strategy. Within the framework is a model of the strategist. This month we'll be focussing on the understanding of reality, imagination and vision. All three of these things are connected by Wardley Maps.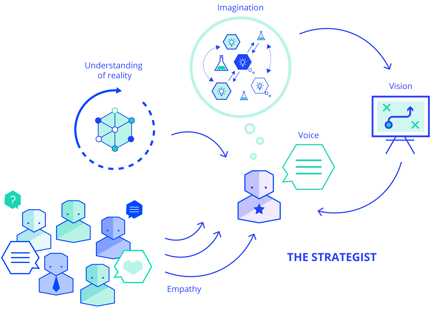 Who is the content for?
Executives who may have had uncertainty thrust upon them and now need to build a path into the future.
Team leads who have figured our direction people and giving feedback but now need to sharpen their decision making skills.
Managers who have been too busy to think big for a while.
Technical team leads who are being driven mad by their engineers and desperately want help traveling to the virtual world.
Meet the speakers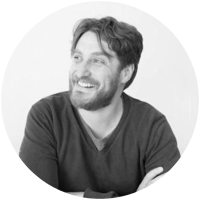 Jamie Dobson, co-founder and CEO of Container Solutions, a professional services company that specialises in Cloud Native transformation. With clients like Shell, Adidas, and other large enterprises, CS helps organisations navigate not only technology solutions but also adapt their internal culture and set business strategy. Jamie is the co-author of the new book Cloud Native Transformation: Practical Patterns for Innovation, published by O'Reilly. A veteran software engineer, he specialises in leadership and organisational strategy, and is a frequent presenter at conferences.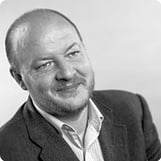 Simon Wardley is a researcher for the Leading Edge Forum focused on the intersection of IT strategy and new technologies. Simon is a seasoned executive who has spent the last 15 years defining future IT strategies for companies in the FMCG, retail, and IT industries—from Canon's early leadership in the cloud-computing space in 2005 to Ubuntu's recent dominance as the top cloud operating system. As a geneticist with a love of mathematics and a fascination for economics, Simon has always found himself dealing with complex systems, whether in behavioural patterns, the environmental risks of chemical pollution, developing novel computer systems, or managing companies. He is a passionate advocate and researcher in the fields of open source, commoditisation, innovation, organisational structure, and cybernetics.