September 3, 2020
11:00 CEST - Duration 1 hour
This event is remote.
Cloud Native is much more than on-demand infrastructure in the cloud. It is, in fact, a complete methodology encompassing architecture, design, process, infrastructure, and even organisational culture. It is also still very much an emerging technology, complicated by the fact that Cloud Native systems are innately complex. As a result, when engineers, developers and their executive leaders are contemplating a cloud migration, it is difficult to identify the optimal course. Frequently, the newness and complexity of the technology mean it is even hard to simply identify and discuss appropriate Cloud Native options.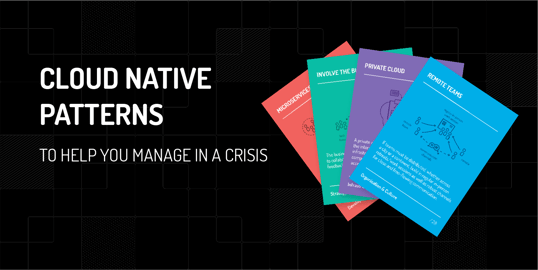 The team at Container Solutions have been helping companies adopt Cloud Native. In doing so, they created a pattern language. The Cloud Native pattern language is a systems design approach based on Christopher Alexander's ground-breaking architectural method of designing buildings based on a modular set of context-specific designs. Each design, a component of the overall system, is easy to explain and understand, as well as reliably replicable and deliverable in the real world. In short, a pattern is an ideal design, articulated according to a uniform template, that addresses a particular need. Each pattern fits together with other related and complementary patterns to form an overall design strategy – a way to simply but fully map and describe a complex system.
Key Takeways
Gain an understanding of design patterns in relation to building and deploying Cloud Native systems.

Learn how each pattern maps to the different elements of Cloud Native systems.

Understand patterns and their relationship to strategic formulation and design.

Take a look at success (and failure) from normal, down to earth companies that are not Netflix or WhatsApp.
Who should attend?
Executives
Team leads
Managers
Meet our speaker: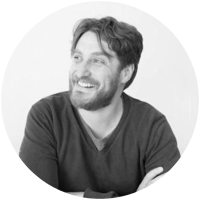 Jamie Dobson, co-founder and CEO of Container Solutions, a professional services company that specialises in Cloud Native transformation. With clients like Shell, Adidas, and other large enterprises, CS helps organisations navigate not only technology solutions but also adapt their internal culture and set business strategy. Jamie is also co-author of the new bookCloud Native Transformation: Practical Patterns for Innovation, published by O'Reilly. A veteran software engineer, he specialises in leadership and organisational strategy, and is a frequent presenter at conferences.