16 April 2020
15:00 - 16:00 CEST
Remote
Many of us are dealing with the emotional challenges of life in isolation during the COVID-19 crisis. We have already shared some advice from our lead psychologist, Helen Bartimote, on Maintaining Your Mental Health During the COVID-19 Crisis.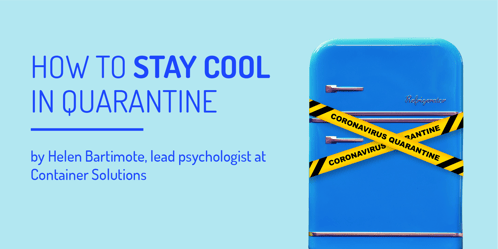 Helen and our CEO Jamie Dobson recently talked about this topic on a podcast by InfoQ. (We will share that podcast here soon.)
This month, Andrea Dobson-Kock, head of our Talent Team and a psychologist herself, will join Jamie and Helen to talk further about mental health maintenance during troubled times, and exchange ideas with you on the topic.
Join us on 16 April to hear our hosts discuss the importance of maintaining our mental health, and to share your views and ideas with the community!
Who should attend?
Our Speakers will include:
Jamie Dobson is co-founder and CEO of Container Solutions, a professional services company that specialises in Cloud Native transformation. With clients like Shell, Adidas, and other large enterprises, CS helps organisations navigate not only technology solutions but also adapt their internal culture and set business strategy. Jamie is also co-author of the new book Cloud Native Transformation: Practical Patterns for Innovation, published by O'Reilly. A veteran software engineer, he specialises in leadership and organisational strategy, and is a frequent presenter at conferences.
Helen Bartimote, lead psychologist at Container Solutions, has worked as a Chartered Occupational Psychologist for more than 20 years. She supports individuals, groups and organisations to help create diverse, inclusive and authentic work cultures. She has worked extensively with London's emergency services. She is a Chartered Member of the British Psychological Society, Registered Psychologist with the Health and Care Professions Council and Associate Fellow with the British Psychological Society.
Andrea Dobson-Kock is head of talent at Container Solutions. Her team, which includes recruiters, occupational psychologists, and coaches, leads the company's full employee journey, from hiring to onboarding to continuous development of every employee. She has presented on the subject of learning organisation principles at conferences including Qcon, Software Architecture, and the tech industry's first-ever ethics conference. Andrea is trained in clinical psychology and previously worked for nearly a decade in mental health in Amsterdam.