Wednesday 8 July, 2020
17:00 CEST / 16:00 BST / 11:00 EDT
This event is remote
In this two-hour free taster workshop, you will learn the basics of service mesh and how to start with Istio on Kubernetes. We'll explain why the features of Kubernetes are not enough, and how Istio makes the lives of developers of microservices and Kubernetes operators easier. Then, we'll dive into Istio, and explore several most common use cases.

Key Takeaways
Understanding of the service mesh basics and how Istio works
How to get started with Istio and integrate it with Kubernetes
The most common use cases for Istio
Who should attend?
Software developers,
DevOps engineers, and
Application Architects who have heard about Istio and want to learn why and how to use it.
You will need
No prior knowledge of Istio
Experience using Kubernetes to run containerised applications
Basic understanding of networking (TCP/UDP/HTTP)
Basic knowledge of Cloud Native concepts, software development and Linux
Meet your trainer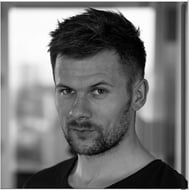 Dawid Ziolkowski is a Cloud Native engineer at Container Solutions with more than nine years of DevOps/system engineer experience in designing networks, building clusters, writing automation, and improving CI/CD pipelines. Besides CNE work, he focuses on machine learning, IoT, and fullstack development. He's also a photographer, automotive fan, and addicted to reading books.