20 January
This event is remote. So 'yes' to slippers, your favourite chair and (hell yes to) staying safe.

eBPF is taking the world by storm, and heck have we got some expertise-on-tap for you at this WTFinar.

90 minutes. Two great speakers. One excellent piece of open source software. And one of the hardest-working technologies changing everything around networking, security and observability. Let's do this.


Your first talk - with Liz Rice
The first talk looks at exactly why eBPF is gaining so much attention, what makes it so powerful and what it means for running applications inside Kubernetes. Liz will show how eBPF enables ridiculously quick performance for the tools that help you connect, manage and secure cloud applications.
What you'll get:
A live demo

Insight into what eBPF means for specificity or performance overhead

An understanding of how eBPF enables innovation in the Linux kernel and beyond

Ideas on what you can do with eBPF in the cloud today


Even if you're not a kernel aficionado you'll leave this talk with an understanding of how eBPF enables blazing-fast performance for tools that will help you connect, manage and secure applications in the cloud.

Your second talk - with Christopher M Luciano
How do you get the most advanced networking, observability, and security capabilities for K8s, VMs, and Bare-metal?
With Cilium - the only eBPF-based Kubernetes connectivity platform (CNI).
As the co-maintainer of eBPF and the Gartner 2021 Cloud Networking Cool Vendor, Cilium is running the world's largest K8s deployments such as AWS Anywhere, Google Cloud, Sky, Alibaba, Tencent, Capital One, and many others. With 9000+ Slack members, 9600+ GitHub stars and the wildly efficient eBPF data-plane, Cilium simply replaces the legacy IPtable based networking and sidecar-based Service Mesh technology.
Christopher will dive into how eBPF is changing cloud native connectivity and the tooling around it.

What you'll get:
Reasons for why you should have cloud native networking, observability and security platforms

Insight into the future of Service Mesh and the disruptive Sidecarless Service Mesh Model

A peek into how to observe and troubleshoot your application connectivity




Your Speakers: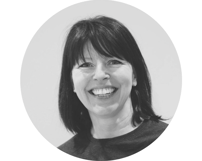 Liz Rice is Chief Open Source Officer with cloud native networking and security specialists Isovalent, creators of the Cilium eBPF-based networking project.She is chair of the CNCF's Technical Oversight Committee, and was Co-Chair of KubeCon + CloudNativeCon in 2018. Published by O'Reilly, she is also the author of Container Security.
She has a wealth of software development, team, and product management experience from working on network protocols and distributed systems, and in digital technology sectors such as VOD, music, and VoIP. When not writing code, or talking about it, Liz loves riding bikes in places with better weather than her native London, and competing in virtual races on Zwift.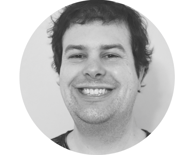 Christopher M Luciano is a Senior Solutions Architect at Isovalent. His experience as a container platform team lead enables him to help enterprises to reliably scale their Kubernetes clusters with Cilium. Christopher is a maintainer of Kubernetes networking components and assists the Isovalent engineering team with design and hardening of advanced connectivity features in Cilium. Christopher enjoys fishing,
volunteer firefighting, and spending time with his wife and son.
Your Hosts: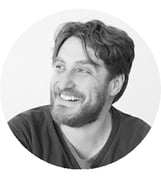 Jamie Dobson is Co-Founder and CEO of Container Solutions, a professional services company that specializes in Cloud Native transformation. A veteran software engineer, he specializes in leadership and organizational strategy and is a frequent presenter
at conferences.

Jamie also is the co-author of the new book Cloud Native Transformation: Practical Patterns for Innovation, (O'Reilly Media, 2020).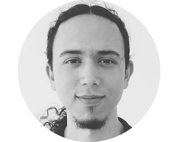 Lucas Severo is a Cloud Native Engineer at Container Solutions. He comes from an electronic engineering background, but fell in love with software and DevOps. eBPF lover, and external-secrets-operator maintainer driven to make everything Cloud Native, and trying to swim his way into new open source waters.