Transform your development workflow
22nd April, 2020
17:00 CEST
Free
This event is remote.
Get jump-started with Docker and learn how containerisation can super-charge your development workflow. In this two- hour Virtual Taster Workshop, Container Solutions' Mircea Cosbuc will introduce containerised software using Docker and guide you through the basic process of building a container-based application.
There will be only 12 spaces available, so please only sign up if you are planning to attend.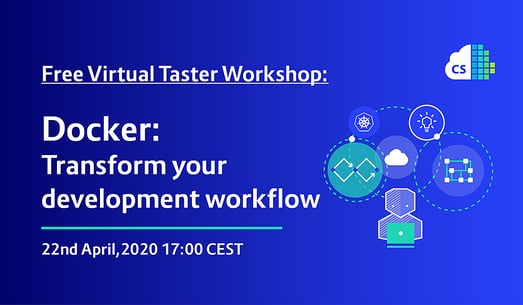 Key takeaways
Understand what containers are, and how they can benefit software developers
Be able to use Docker to build images and run containers
Know how to build a development workflow with Docker
Who should attend?
Software developers, DevOps engineers, operators, and application architects desiring a foundation in Docker and an introductory hands-on experience building, shipping, and running Docker containers.
You will need:
No prior knowledge of Docker
Basic knowledge of software development and Linux
Meet your trainer
Mircea Cosbuc is a Cloud Native Engineer at Container Solutions. He has been working on the back-end and infrastructure of multiple start-ups and scale-ups. Mircea is a Certified Kubernetes Administrator.