July 2nd 2020
11:00 CEST
This event is remote.
Going Cloud Native can be a huge competitive advantage for many companies, but it's a tough transition to get right—especially for enterprises with critical legacy systems. Cloud Native is a new way of working, and very few organisations have experience with this powerful new paradigm.
At Container Solutions we have been doing Cloud Native since before it even had a name. We've gained years of experience and learned vital lessons, helping companies like Google, Adidas and Shell blaze paths through the confusion and complexity.
Join us July 2 for a webinar with our CRO Pini Reznik, co-author of the O'Reilly Media book Cloud Native Transformation: Practical Patterns for Innovation.
When you register for the webinar, you will also get a free excerpt the book!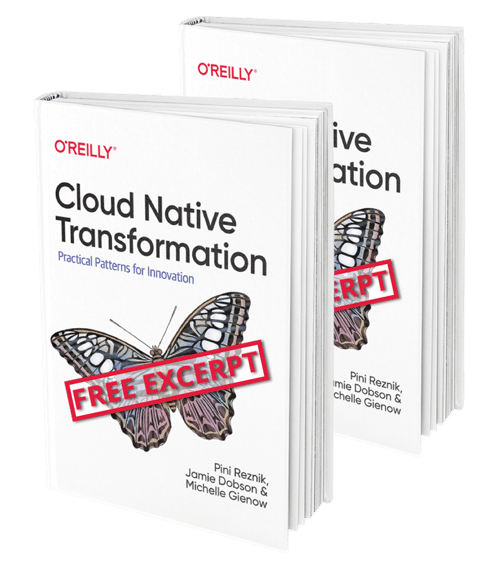 Our book is for anyone who is seriously contemplating Cloud Native. It's a survival kit for the challenges and choices faced by any organisation, with proven, practical guidance on how to handle them.
We compiled our experience and lessons learned into patterns that describe the essential elements of Cloud Native: architecture, process, technology and culture. Then we added tools to help apply those patterns to map the right-fit Cloud Native transformation path for any organisation. Technical managers, executive leaders, and engineers alike can now easily understand what works—and what doesn't—when adopting Cloud Native.
Who should attend the webinar?
Our Speakers will include: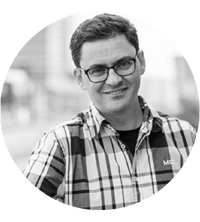 Pini Reznik, Co-founder and Chief Revenue Officer of Container Solutions. Starting as a developer more than 20 years ago and moving through technical, managerial, and consulting positions in configuration management and operations areas, Pini acquired deep understanding of the software delivery processes. His company helps organisations in Europe and North America improve their value to customers by modernising their software delivery pipeline. He is co-author of the new O'Reilly book, Cloud Native Transformation: Practical Patterns for Innovation.