17 September 2020
11:00 CEST
This event is remote.
Join us for a double dose of insight about Site Reliability Engineering topics. First up in this hour-long, free webinar is Pavlo Baron, CTO and co-founder of Instana, who will talk about observability and the role it plays in creating and maintaining high-performance systems.
Observability is a central tool in the arsenal of a reliability engineer. In Pavlo's segment of this webinar, he will also demo Instana's platform, showing how it simplifies and automates observability, allowing engineers to focus on what really matters.
In the other half of this webinar co-sponsored by Instana and Container Solutions, Cameron Wood, head of CS' Customer Reliability Engineering service, will discuss how to start a Site Reliability Engineering (SRE) team.
The hard part of adopting SRE isn't the tech, it's creating a team and adopting the practices. These days, you can set up monitoring, logging, tracing, alerting, etc. relatively easily. But these typically don't solve problems—your people do. Building the right culture is harder.
Making the practices of SRE an integral part of your team takes effort, planning, and encouragement. Cameron's talk will cover:
Blameless post-mortems

Fire drills

Game days/chaos testing

Continual improvement
Submit the form to register for this free webinar.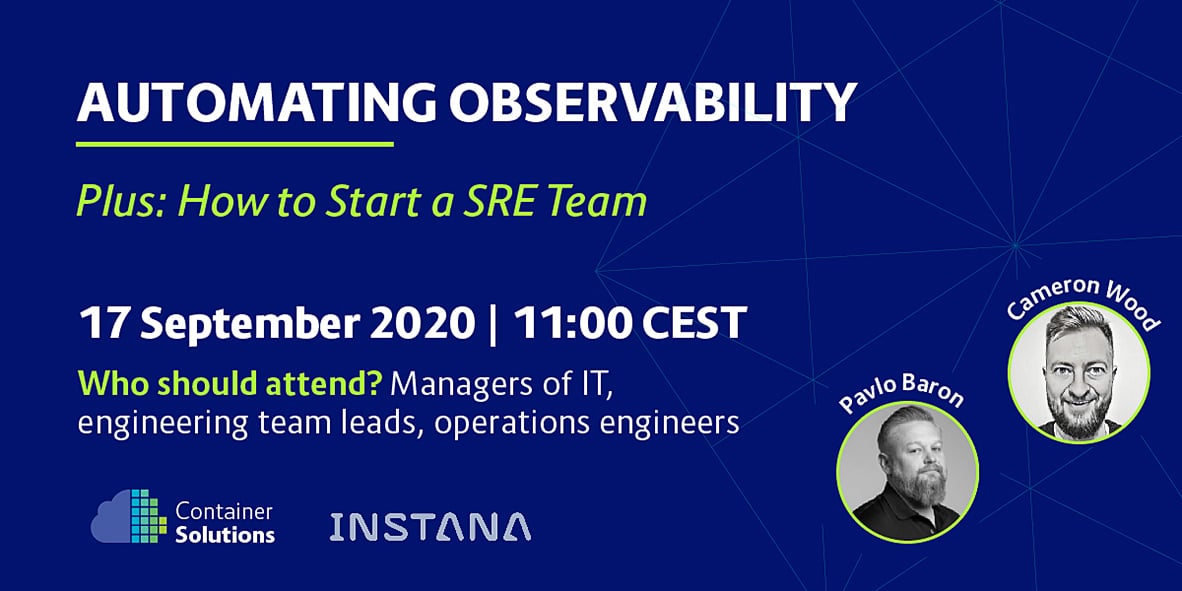 Who should attend?
Managers of IT, engineering team leads, operations engineers
Meet the speakers
Pavlo Baron is the CTO and co-founder at Instana. With over 25 years of broad experience in the IT industry, he has worked as enterprise architect and engineering lead in companies of different sizes and markets, such as Sixt and UniCredit. Pavlo has also helped multiple startups deliver successful technical products, and ran his own small business specialising in solution delivery in the fast-growing internet business back in the day. As consultant, Pavlo helped enterprises such as Deutsche Bank, BMW, ING-DiBa, Fiducia, define and establish strategic moves towards modern technologies and Big Data. Pavlo is a frequent speaker at international conferences such as QCon, TechMesh, and GOTO. Pavlo also has written four books on IT subjects: Big Data for IT Decision Makers, Erlang/OTP, Pragmatic IT Architecture, and Fragile Agile.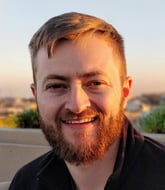 Cameron Wood is Head of Customer Reliability Engineering at Container Solutions. Before joining Container Solutions in 2019, he worked at Ardent Systems as a software and DevOps engineer. Cameron has more than 10 years of experience working in a variety of roles, including experience in networks, security, systems, software, architecture, and Agile methodologies.